Message from the Chief of the Department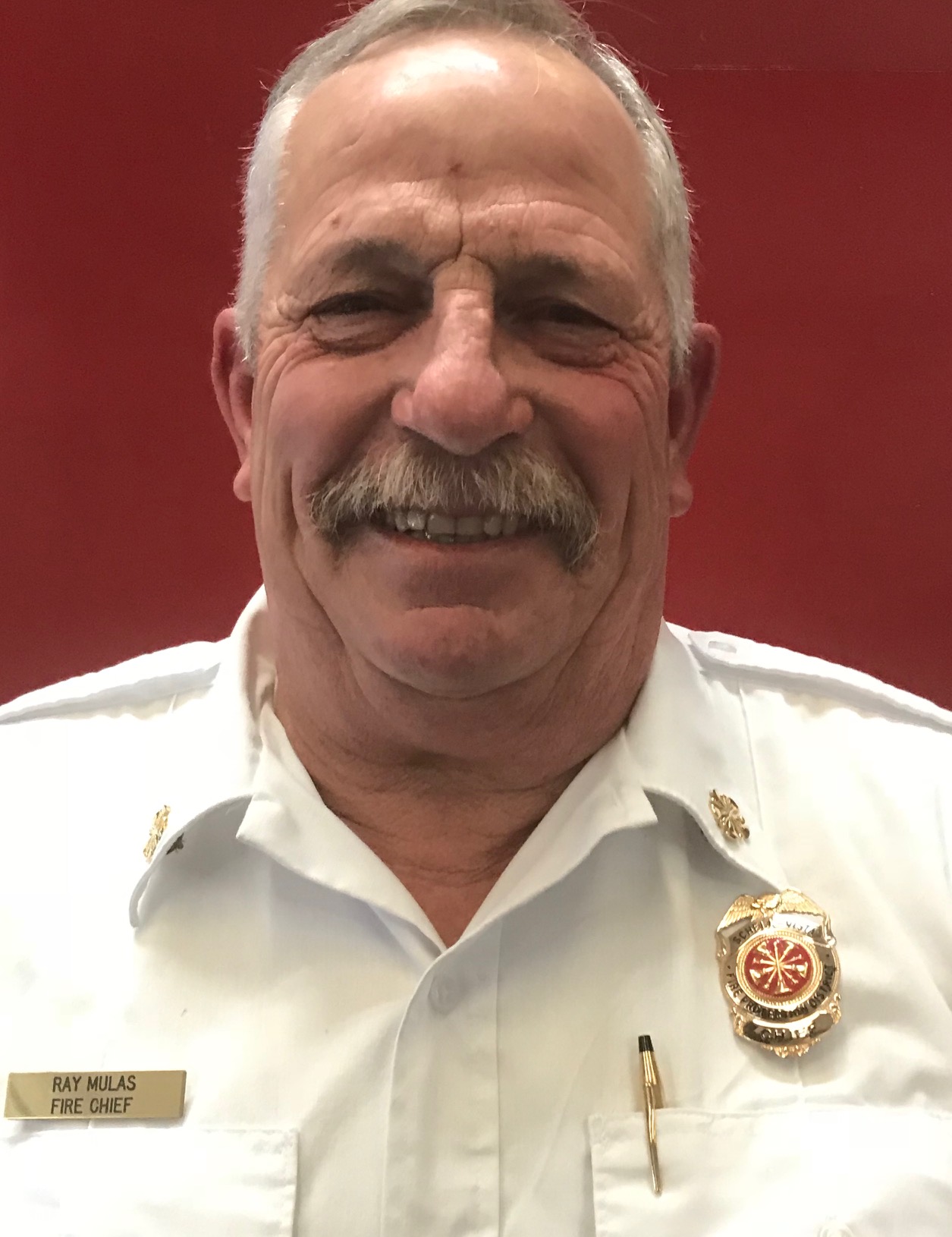 Chief Ray Mulas serving the community since 1972
It is with great pleasure that I welcome you to the Schell Vista Fire District. We are very proud of our department and the members that provide the service to you. The Schell Vista Fire District consists of highly dedicated career and volunteer fire fighters. This department aspires to service our citizens, prevent fires, protect property and, efficiently mitigate incidents when they do occur.
The members of the Schell Vista Fire District are very proud to serve our citizens and our visitors and are committed to providing excellent delivery of fire services and outstanding customer service.
Sincerely,
Ray Mulas,
Fire Chief
Philosophy and Goals
We are committed to the protection of life, property, and the environment.

We believe that our communities are the reason for our existence.

We will foster and sustain the trust of our communities and each other, while also protecting that confidence through our attitude, conduct, and actions.

We believe that all members of our diverse communities are entitled to our industry's best practices.

We will serve our communities with honesty, fairness, and integrity.

We will pursue safe, effective, timely, economical, and measurable solutions.

We will consistently provide professional, skilled, courteous, and compassionate customer service.

We will be sensitive to the changing needs of our communities.

Support and assistance to other Fire Service Organizations in accomplishing their missions.